At Home Real Estate WordPress Website Design
Real Estate Company WordPress Website Design
At Home Real Estate WordPress Website Design
At Home Real Estate is a wonderful local real estate company that caters to people residing and moving to Manhattan Kansas and the surrounding area. They were in search of a Real Estate Company WordPress Website Design that would offer a wide array of home buying resources and search solutions for home buyers to utilize. With a whole network of local real estate buying connections, from local bankers to lenders and credit unions to help you find and purchase that dream home that you are searching for.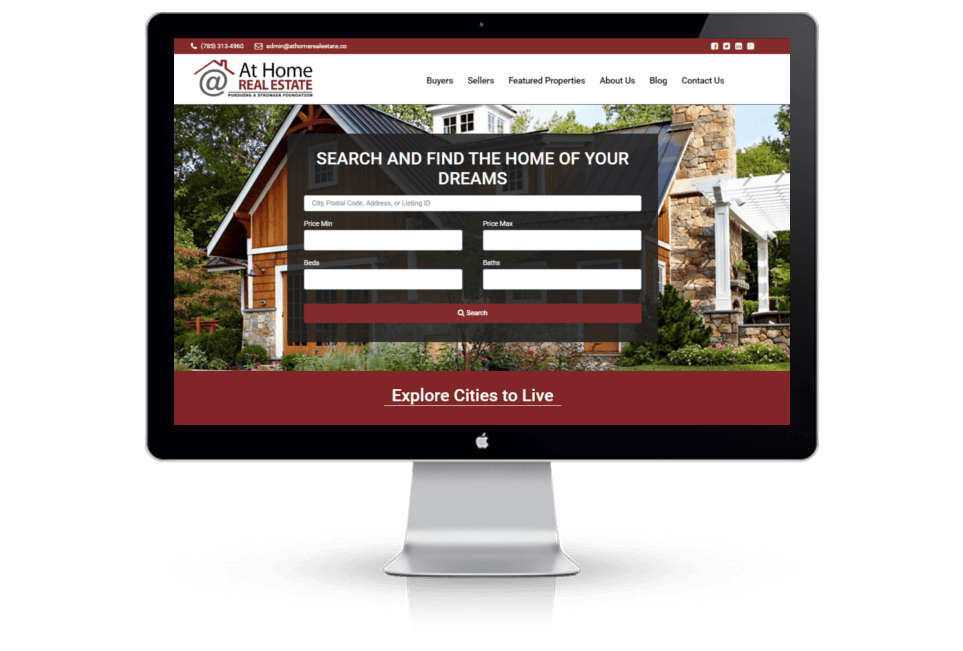 New WordPress Real Estate Website Design
At Home Real Estate contacted Conceptualized Design – to build a fresh, modern and sleek new real estate company website. One that would stand out from the rest and not just be another real estate template on the "web block". With some Custom WordPress theme development and integration to real estate software solutions we came up with their fresh new look.
This was an exciting website project to build for us. This moved At Home Real Estate back to the top in customer user experience and eye catching design. Their WordPress site gave them the controls for updating blog posts & content as they wanted.
View Website
Get a FREE Website Design Estimate
Click on the button below, fill out the form, and Click Submit and we will send you a FREE Website Design Estimate for your business.
Request a Free Estimate