Search Engine Optimization (SEO)
Helping Businesses Get Discovered Online Since 2011.
SEO Web Design
At Conceptualized Design we make sure that all of our WordPress Websites are done with great SEO Web Design at the core. Knowing that your website is your virtual business card to viewers online. We are here to help you succeed in being found in online searches. All of our websites start with a focus on great SEO Web Design from the start.
Implementing a great SEO Web Design is critical to the long-term success of an online business and being found online and will affect the amount of traffic you receive daily. The design of your website merely affects how long people will stay on your website, what pages they view, and the actions they take. Your SEO Web Design plan will affect the amount of website traffic that you are receiving each day and whether you are attracting your ideal customer. You need both of these to succeed in the online world.
Schedule Your Free Consultation Today
Interested in working with us? Contact us to schedule a free consultation to see how we can help you and your business.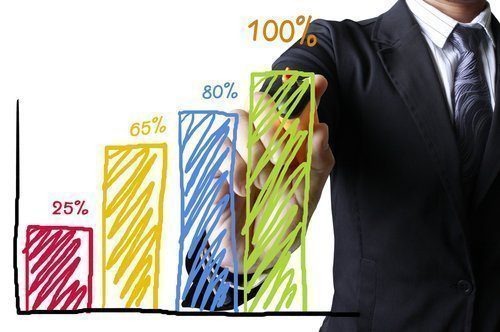 Building Your Ideal Client List
Whether your business has just built your website or you have had one for years. The first step towards building an effective SEO Kansas strategy is through analysis. We will provide you with a thorough analysis of your current website standing, traffic ranking, keyword effectiveness, and your competition. This information, combined with your overall company mission and target market, will provide us with the information that we need to build a successful SEO Web Design strategy customized to meet your marketing objectives.
Developing an SEO strategy isn't an easy undertaking. A well-optimized website requires a team of professionals—web designer, web developer, content marketing specialist, copywriter and SEO expert—in order to reach its full potential. Conceptualized Design employs experts in all these areas, getting your firm results faster.
Bot Friendly Keywords With A Human Voice
We research industry-specific keyword phrases that are less competitive that will attract your ideal customer and maximize your website traffic. Industry specific long-tail keywords like "accounting firm for software" or "environmental engineering firm." We then integrate the keyword phrases into the new website copy, page titles, header tags, meta data, sitemap, image alt text and social media bookmarks to set a solid on-page SEO foundation.
We research geo-targeted keyword phrases if your firm wants to target a specific region. Geo-targeted terms like "Manhattan Kansas web design" or "Riley County web design." Geo-targeted keyword phrases will help your website rank faster than targeting more general keyword phrases.
Traffic Growth and Link Building
Now that your new website design addresses both on-page SEO and your overall brand message, the next step is implementing an off-page SEO strategy. We create a white-hat link building strategy to boost and improve your website traffic. We employ a mixture of strategies that make sense for your business. Including inbound and outbound marketing, internal linking, directory submissions, blog exchanges, link requests, local listings, sitemap submissions, and other traffic building activities.
Ongoing SEO Support and Strategy
SEO is an evolving and dynamic marketing technique. To keep your business website well positioned through the changes, Conceptualized Design creates unique strategies geared toward your specific customer base in addition to regular reporting to ensure your website traffic goals are being met. It takes time to see results from your SEO initiatives, but overall it is the best long-term marketing investment a business can get to generate inbound leads from its website.
Learn how SEO can generate inbound leads for your company, schedule an SEO consultation today.
Get a FREE Website Design Estimate
Click on the button below, fill out the form, and Click Submit and we will send you a FREE Website Design Estimate for your business.
Request a Free Estimate