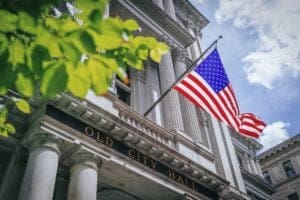 Are Your Website Policies Compliant?
States across America are creating new website policies and laws to help protect its citizens. The problem here is that citizens visit websites that are located beyond state lines as well as countries borders.
In the past, you may have heard about GDPR (General Data Protection Regulation) a regulation in EU law on data protection and privacy for all individual citizens of the European Union and the European Economic Area. It also addresses the export of personal data outside the EU and EEA areas (Wikipedia). Though, what some may not know is that even though you may not do business directly with customers in the EU and EEA areas, you are still required to be compliant regardless and may still face Fines and Penalties.
Come January 1st, 2020, California's new law comes into effect – The California Consumer Privacy Act (CCPA), AKA "California GDPR", will be able to sue businesses anywhere in the US for not having an updated Privacy Policy. About a dozen other states are proposing similar laws which will require businesses everywhere (not just within that state) to continuously update their policies to avoid fines, with fines charging $7,500 and potential lawsuits.
Nevada will also be changing its privacy law on October 1st, 2019. Penalties for non-compliance is $5,000 per infringement. 
So what does this mean?
Any website that collects as little as an email address on a contact form is collecting 'Personally Identifiable Information' which means your website needs to have a compliant and regularly updated Privacy Policy. If you have an old outdated Privacy Policy that does not meet these new standards, you are not in compliance. If you do not regularly update your Privacy Policy, you could be at risk.
Why You Need Policies…
Avoid massive fines from the government
Limit your liability
Keep control of your website
Protect your intellectual-property
Ensure legitimacy to your website visitors
To be able to utilize digital marketing and retargeting services
Do you have the time or legal expertise to update these regularly to comply with the law changes?
With all of these emerging changes in law, we have decided to become an affiliate partner with an agency that provides policies for your website that automatically update whenever the law changes that are written and updated by real software Attorneys…not robots.
These Auto-Generating and Auto-Updating policies are tailored to fit your business and integrate directly into your website to provide Real Time updates as laws change to help you to be compliant with these coming changes.
Literally a set it and forget it solution.
Quickly generate and embed all the policies you need for your website. Then walk away, let the system take care of the rest. As the law changes, the agency automatically updates the policy for you and will notify you of the change. The only changes that you will need to make on your end, is if your business information changes, contact information changes, or a few other changes to any of your websites, such as being an affiliate, using new 3rd party software, marketing, etc. Which only takes a couple minutes to update, and BAM! You are done. and you can just set it and forget it.
Is your business compliant? Not sure where to start?
Keep your website compliant and avoid being fined and sued, potentially costing thousands of dollars, per occurrence for being non-compliant.
To get started to make your website compliant, there is a one-time setup fee of $100 to build out your policies (Terms and Conditions, Privacy Policy, Disclaimer, or End User License Agreement) to be tailored to your specific business and integrate them into your website. After the initial setup, it is $10/month ($99/year)* for keeping the business website compliant with real time updates and changes.
To get started, email us at [email protected], or Visit Our Website and send us a message and we can get started on setting up your website for compliance.
*If you have a hosting with us the payment will be set to how your current hosting payment is paid (monthly or yearly)