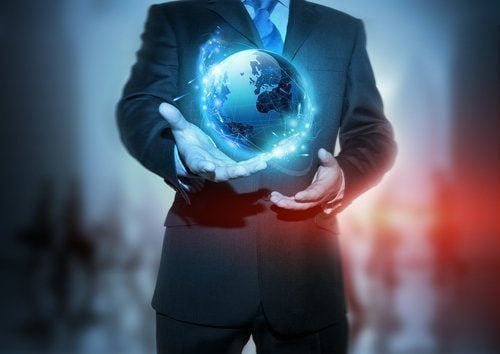 When you are setting up your business website, web hosting is one of the most important considerations in determining the success of your website. The more obvious and common choices are big online provides such as GoDaddy and others. Who hasn't seen their commercials during the Super Bowl?  However, we would like to introduce you to the thought of choosing a smaller web hosting company. Our team at Conceptualized Design thinks there are more advantages to hosting with a web design agency rather than with a big company such as GoDaddy. When given the opportunity we always host our customers with Conceptualized Design Fully Managed WordPress Web Hosting.
What is Managed WordPress Web Hosting?
Managed WordPress Web Hosting is typically a form of dedicated web hosting, whereby the the hosting provider owns the hardware and leases it use to a single client; however, this differs from other forms of Fully-Managed WordPress Web Hosting in that the hosting provider offers the additional services of the day-to-day management and maintenance of the servers.
For example, when you buy a hosting plan from GoDaddy or BlueHost, you only get the web space to dock your website. Fully Managed web hosting not only provides a web space to build your website on, but it also provides managed services such as website setup, migration, installation, backups, updates, security fixes and more for your website, thus ensuring that your website is, you got it…fully managed and taken care of.
We prefer working with small managed hosting companies because often they predict changes or problems before they happen, and they can fix them more quickly and efficiently than a large hosting company. This is really important for us as web developers.
What is Shared Web Hosting?
When the beautiful website we make for you crashes or loads slowly, it's usually because it is hosted by a large company that is maximizing its server space with several websites all on one server. This is called shared hosting. With shared web hosting, the hosting cost is less but so is the service. When your site gets too much traffic, it will block users from visiting your site. In such a situation, we at Conceptualized Design have no control over getting your site back up and operational, and we are at the mercy of the hosting company. So, while the service may cost less per month, it can actually cost your business more in lost revenue because users can't access your website and purchase from you.
Think of a large apartment complex or high-rise. Your website is a unit in the building. Shared Hosting is a platform in which one physical server and its available resources are shared among hundreds of sites and users.  If your neighbor's apartment catches fire, your apartment is at risk. While this option keeps costs low, it impacts performance for all sites when at its peak. The problem with this form of hosting is that the health of the websites sharing the same server affects your website's speed and vulnerability. If another website hosted on the same server as yours gets a large influx of users and goes down, it's likely your website will go down also.
What is a Virtual Private Server?
A Virtual Private Server (VPS) is a virtual machine with its own scalable resources. A VPS runs its own copy of an operating system, and the customer has superuser-level access to that operating system instance allowing them to customize, harden security on, and manage the number of sites to resources available. A VPS requires advanced technical knowledge to setup your web server.
Conceptualized Design's Fully Managed WordPress Web Hosting bridges the gap between Shared Hosting and VPS giving you the performance, security, and reliability of a VPS without the expertise needed to maintain it. We limit our VPS services to a small handful of sites and increase our available resources to match the needs of our customers.  Our servers use enterprise-grade security, encryption, and bank-level authentication keeping your data safe at all times. Each site is treated as our own giving our customers satisfaction and peace of mind.
The Benefits of Hosting Small!
The combination of the pros of a Virtual Private Server and Shared Hosting together keep costs low, our resources high, and provide the best-in-class support for every single website. Hosting is something that most business owners may think of as unimportant to the health of your website, but to us as developers and designers, superior web hosting supports our efforts to bring the latest technology to our web design.
In addition to a Start-Up Managed Hosting Plan that Conceptualized Design WordPress Web Hosting provides, we at Conceptualized Design offer several levels of Complete Managed Hosting that include our Managed Web Hosting Plans and Web Hosting & Care Plans. Our Complete Managed Hosting Plans include services such as daily server backups, monthly off-server backups, plugin, theme, and WordPress Core updates, security checks, and proactive monitoring of each website. Some of these services are optional, though we highly recommend them to all our clients.
Get in touch with us to learn more about how Conceptualized Design can improve your website's performance with our hosting plan.